Mediterranean Dive club- shop santorini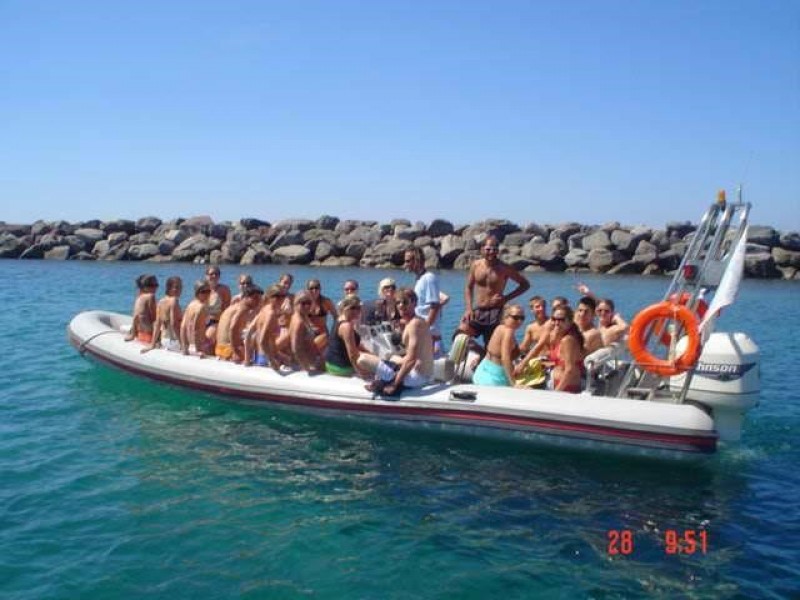 More Photos
Click to enlarge
To Mediterranean Dive club- shop santorini situated in Perissa beach next to Tranquilo. The activities they offer and the actions of the company itself qualifys them as the best to help you to dive with confidence, enthusiasm and security. The Mediterranean Dive club- shop santorini has participated in 2003 in the shooting of LARA CROFT TOMb RAIDER the cradle of life movie, as safety crew , in 2012 Chinese tv show! and in Santorini Expierience 2015 event, as a safety crew also.
Apart from individual and massive dives and the famus speed boat safari the Mediterranean Dive club provides special diving courses for children over 6 years old.
The company can record videos and photos of your underwater experience (+20 euro)
And for those who want a unique experience for the most important day of your life, all kinds of underwater wedding ideas can be organized and done as you dreamed of (wedding photo shoots underwater, underwater weddings, etc.) !!!
Address: Perissa - Santorini
Phone: 2286083080
Mobile:
Fax:
Website: http://www.divingsantorini.com/