Ellinon Thea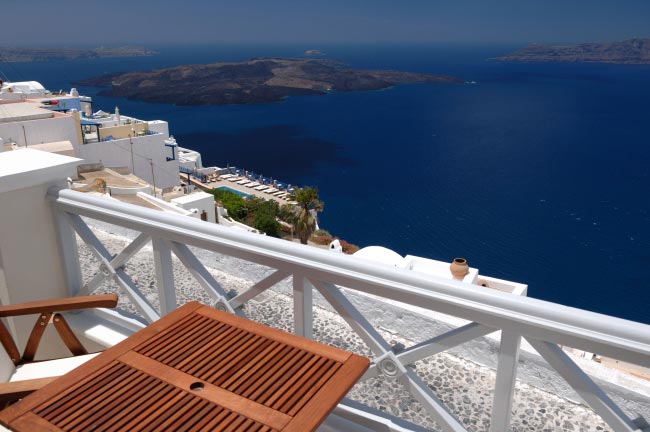 More Photos
Click to enlarge
On the island of Santorini, one of the most beautiful places in the world,ᅠand perhaps the most outstanding one, due to the stratification of its volcanic ground, with a breathtaking view to the Caldera and the volcano, we haveᅠcreated the hotel premisesᅠ"Ellinon Thea".
"Ellinon Thea" is situated in Firostefani, which is located justᅠ500m away from Fira, the capital of the island and 100m away from Nomikos Conference Center. Itᅠhas got 4 rooms and five maisonetes. All of them areᅠfullyᅠequipped with traditional furniture and each one has its ownᅠprivate balcony,ᅠwhere you can admire the magnificentᅠsunsetᅠand the Aegean sea.ᅠEach room is named after aᅠMuse from the Greek mythology and is decorated with paintings whichᅠenrich the architectural traditon of the building.
Among the comforts that each room offers are: jacuzziᅠ(indoor or outdoor), private balcony,minibar,air condition,television set, dvd player, safe deposit box, internet connection, hair-dryer, satellite antennaᅠfor 4 international channels and Filmnet. "Ellinon Thea " also offersᅠa gym, where you can work out,ᅠand a steam room, where you can relax both physically and spiritually.
We stay open the whole year.
Address: Firostefani - Santorini
Phone: 2286025395
Mobile: 6942920309
Fax: 2286032844
Website: http://www.ellinonthea.gr
Email: info@ellinonthea.gr