Iriana Café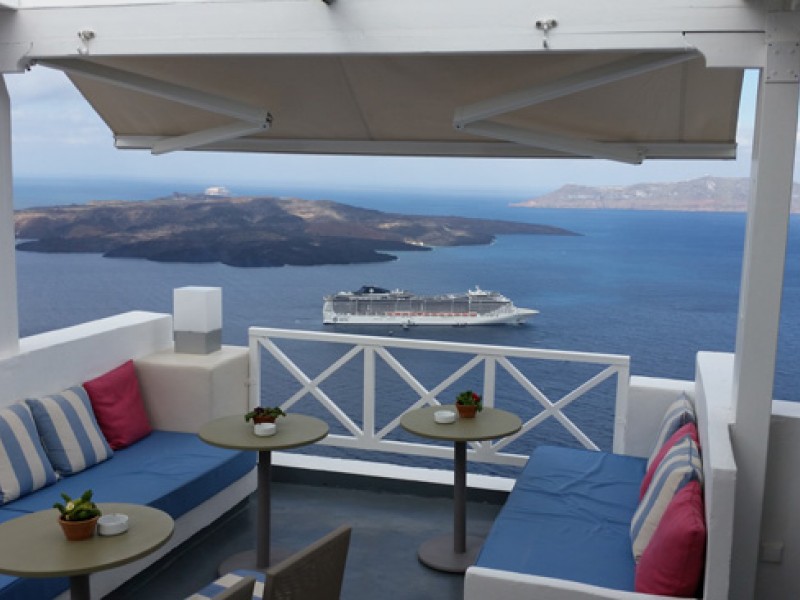 More Photos
Click to enlarge
Iriana Café is a café located in one of the most beautiful spots of the island, offering spectacular view that enchants every visitor ...
The friendly environment, the beautifully harmonized lounge music, the impeccable service and the majestic view will undoubtedly take you to magical places ....
Enjoy a drink while watching the sunset and the moments you spend in Iriana Café will certainly stay engraved in your heart forever.
It stays open from early in morning till late at night and is waiting for you...
Address: Fira - Santorini
Phone: 2286022006
Mobile:
Fax:
Website: https://www.facebook.com/profile.php?id=100008275393519&fref=ts
Email: irianas@otenet.gr