Aqua Beach restaurant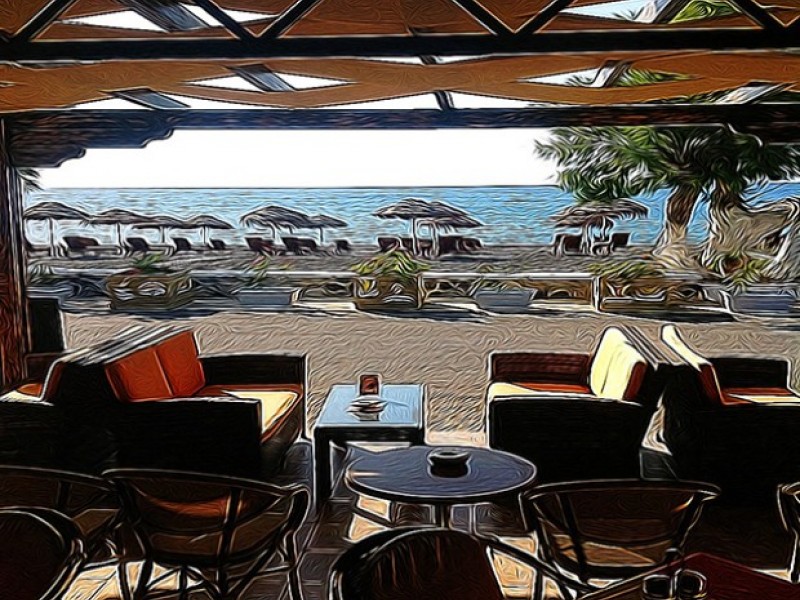 More Photos
Click to enlarge
The Aqua Beach restaurant located on Perissa's Beach and is actually one of the most noteworthy café bar restaurant of Santorini since 2002.
Perissa is the loveliest beach of Santorini. It is situated only 15 km southeast of Fira extending for 7 Km on the southeaster side of Santorini. The beach features unique characteristics like black sand and crystalline waters.
The aim of his pleasant owner Dimitris is to satisfy any taste of his client which until the end of the day becomes his best friend. Begin your day by enjoying the most beautiful view of Perissa's beach over a cup of coffee combined with a special healthy breakfast.
As the day goes by and you are resting in your comfortable sun bed, you can nibble a light snacks like a club sandwich.
Aqua is worked not only as a cafe but also run throughout the day as a restaurant – bar. So being there can be likened to choosing and dining on a special menu that includes the best Greek and vegetarians foods.
Aqua beach bar restaurant is open all day and it is ideal place for tasting a wide selection of local and famous cocktails, local wine and soft drinks satisfying any elegant customer.
Address: Perissa - Santorini
Phone: 2286082671
Mobile:
Fax:
Website: http://aquabeachrestaurant.com/
Email: info@aquabeachrestaurant.com