Matheos Apartments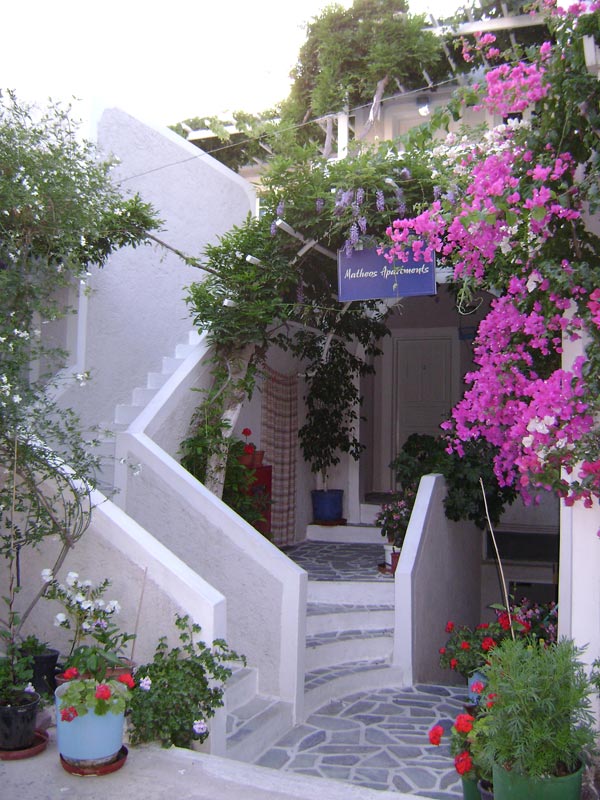 More Photos
Click to enlarge
Matheo's apartments located in Santorini, an island of wild natural beauty, secluded beaches and remarkable archeological sites for every visitor.
Matheo's apartments are self-contained spacious apartments, nicely renovated with private balconies. They are conveniently located 80 meters from Kamari Beach. Kamari is considered one of the most popular holiday destinations. One can explore quite a variety of restaurants, bars, clubs, and mini shops.
Local flower and green arrangements are surrounding Matheo's Apartments, signifying the seasonal beauty of Santorini island.
All the apartments have traditional décor in order to match with the traditional architecture of the complex influenced by the Cycladic character of Santorini island.
Address: Kamari - Santorini
Phone: 2286031291
Mobile: 6937115690
Fax: 2286033026
Website: http://www.santorini-matheos.gr
Email: bmar@hol.gr